Ménage-à-trois (2017)
Multi-purpose lamp
Collaboration with Alexander Schultz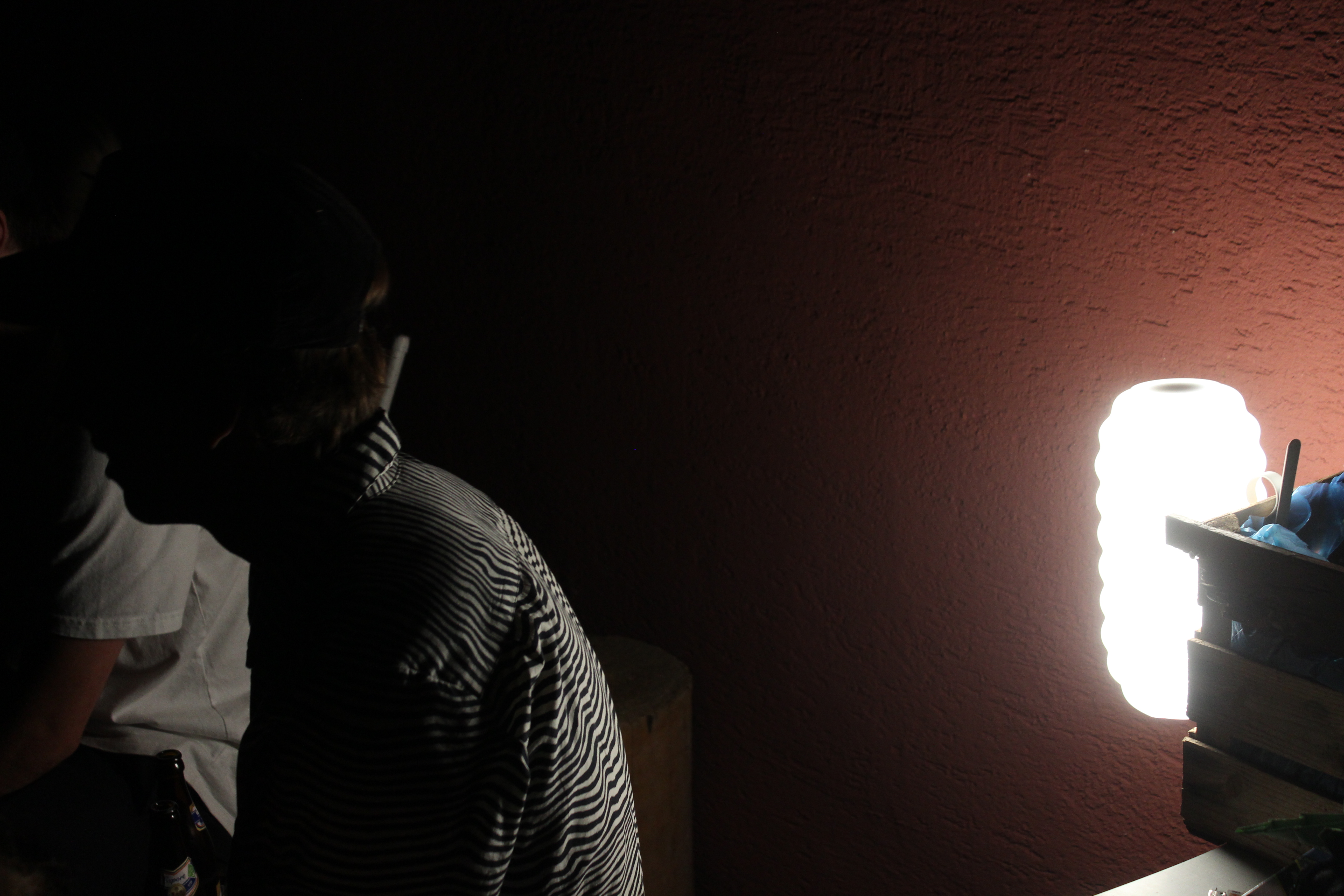 Instead of yet another static and decorative floor lamp, we decided to work on naively utilitarian "lighting tools" that could be used in a broad variety of tasks inside and around the house, e.g. having a late night barbecue on a balcony or patio.

After analyzing possible usage scenarios, we came up with a family of three independently placable lamps that would each have their dedicated purpose : A cute little spotlight, a large and powerful flood light and a soft and moody indirect light.

For each of the individual bodys, we experimented with elements of iconic lamp typologies that are culturally linked with a certain type of light: you'll find formal references to lampions, flashlights and theater spotlights.

Whilst serving as the heavyweight, structural base for this collage-like object, the stand also functions as a low voltage charging dock, where the individual lamps can simply be attached to recharge.